Active East Lothian | Spotlight Volunteer Award For Michael Dick
Spotlight Volunteer Award For Michael Dick
Congratulations On Your Award!
Senior Active Schools Coordinator Mark Urwin from Ross High made the presentation. Mike was nominated for the award by club coaches.
Michael deserves to be recognised for a Spotlight Award due to the outstanding service and commitment he has provided over the past 20 years to Tranent Colts.  Michael's dedication to the club as a whole is second to none given the roles he has held during this time with coaching and mentoring youngsters from the age of 5 up to 19. 

Michael is also the Club Secretary for the entire Community Club where he arranges training, matches including coach development and not only being a key member of the COVID Committee during the pandemic by getting the kids back playing football safely.  All of this just to allow the kids of Tranent and the surrounding areas to play football and enjoy themselves.  Michael is also currently coaching the S2 High School Football Team at Ross High in which he juggles work commitments.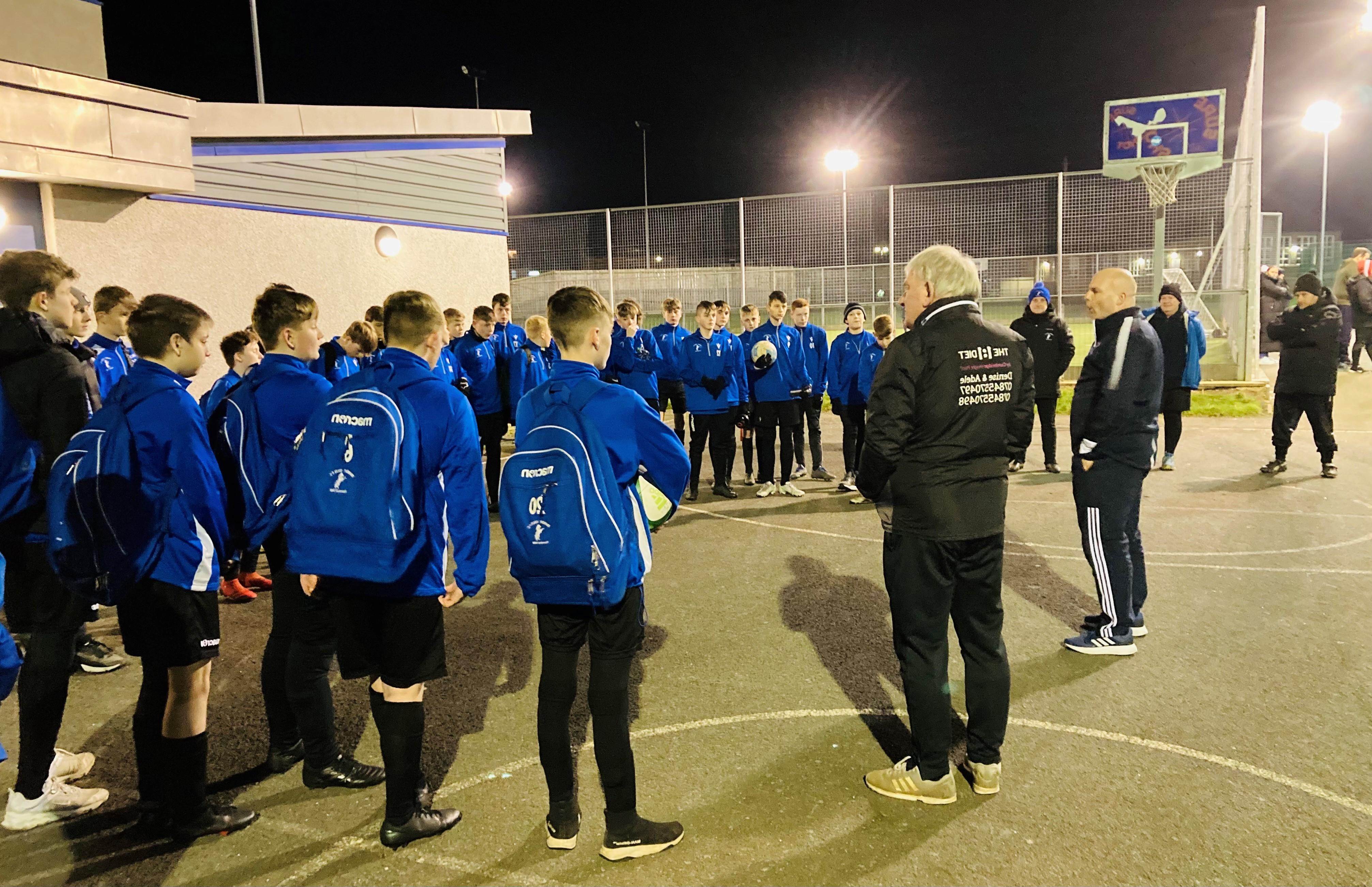 Keep up the good work Mike, very well deserved !
All winners and nominees are inducted in to the Volunteer Role Of Honour 
Inspired by this story ? Then click get involved at the top of the page. Nominate your next winner at https://forms.gle/KLX77mw3YhPqAE3K6 
Source link
www.activeeastlothian.co.uk